This year, the march of Vancouver will take place Sunday, June 9, 2019 - 11:00 to 15:00
Place and hour of appointement: 750 Hornby Street at 11h00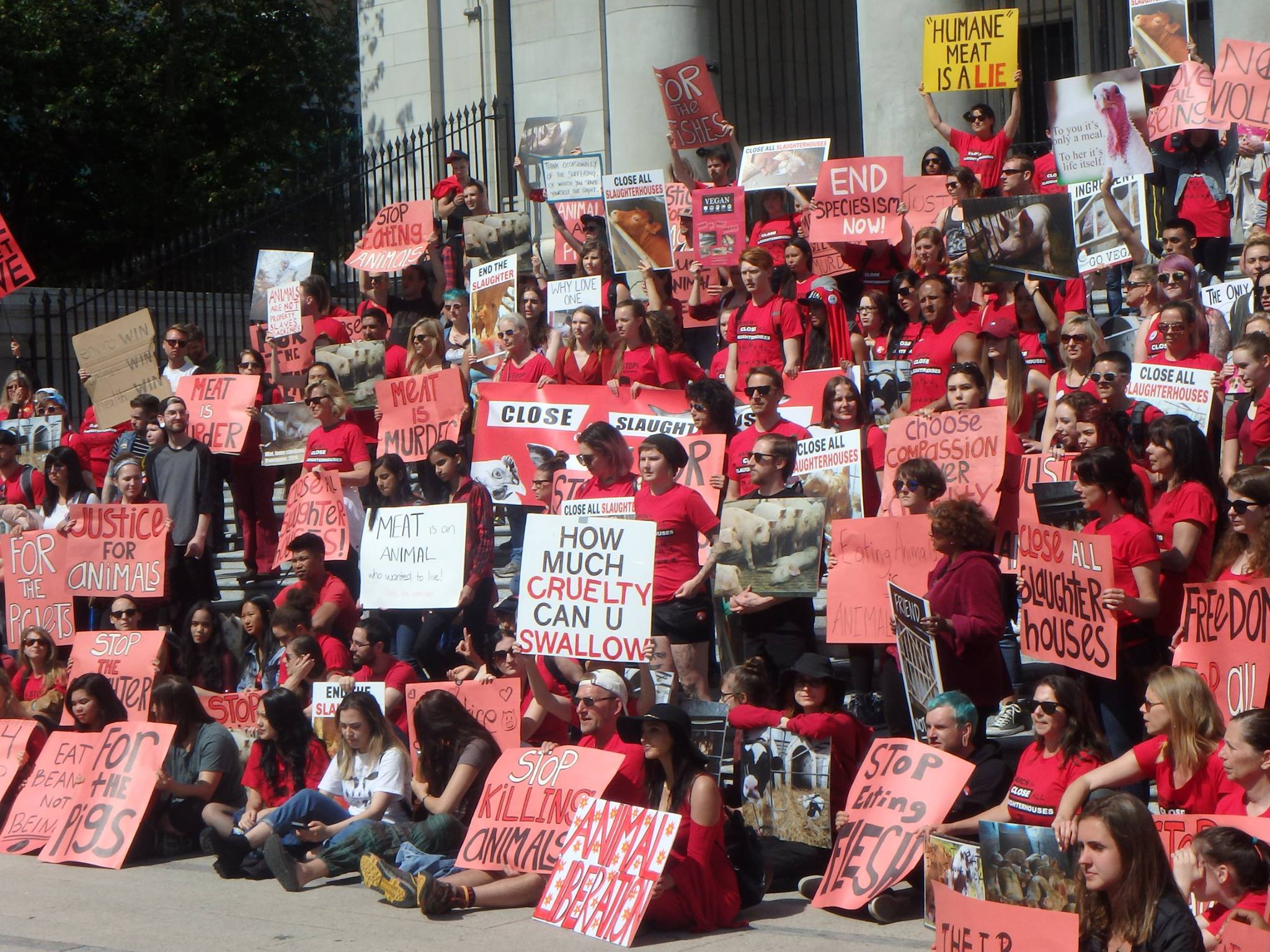 In partnership with the (first ever) Vancouver Animal Rights Day:
Join us on June 9, in downtown Vancouver, to march for total animal liberation!
Vancouver March to Close All Slaughterhouses is a peaceful, family-friendly and community-based event to promote support, and further the animal liberation movement.
The campaign started in France in 2012 and thousands of people have marched annually in over a dozen cities globally in hopes of bringing light to the suffering and exploitation of animals. Animals are not merely a commodity to be bought and sold, and there exists no humane way to enslave, and violently murder anyone.
This is a march in opposition and complete rejection of speciesism, the belief that merely being human entitles us to dictate the lives of other beings, without any regard for their suffering.
In recent years, much progress has been made within the animal rights movement, and further change will be foreseeable with collective actions such as this march.
VMTCAS is a peaceful, all-inclusive, family-friendly, community-based walk. If you oppose slaughterhouses and believe in animal liberation, we invite you to join us on June 9th, 2019 at 11:00 am to march with us in solidarity for the animals.
The march is organized by Vancouver MTCAS.
For more information contact us:
→ Previous editions: marche pour la fermeture des abattoirs 2017