This year, the march of Brunswick will take place Saturday, June 23, 2018 - 14:00 to 16:00
Place and hour of appointement: Am Ringerbrunnen at 14h00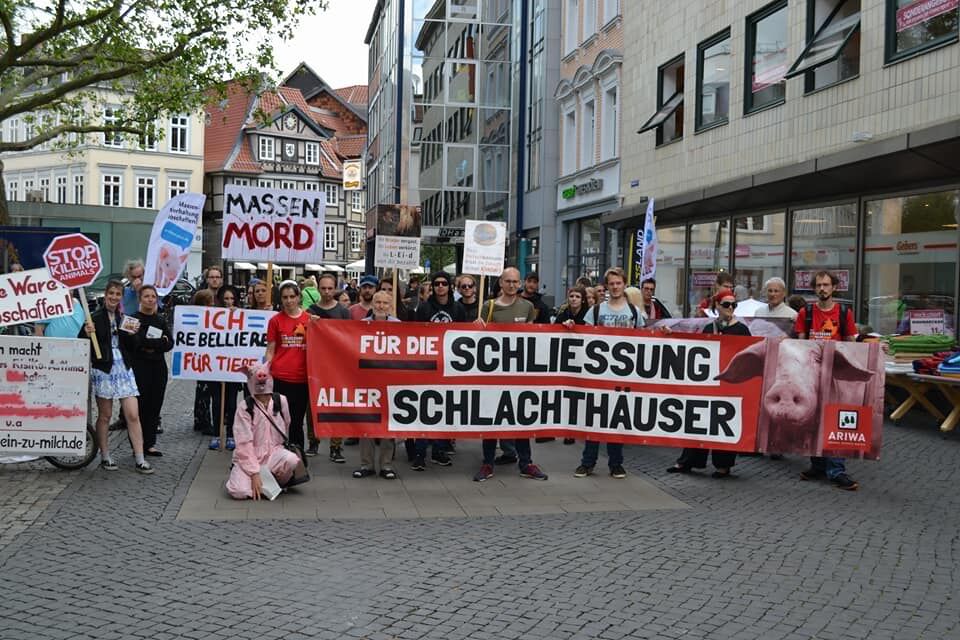 The march is being organized for the second time in Braunschweig.
Join us once more on June 23rd (same day as the march in Paris).
We will play animal rights music by Gio, Los Fastidios and more while we march for the closing of all slaughterhouses.
The march is organized by Bündnis Für Tierbefreiung.
For more information contact us:
→ Previous editions: Marche pour la fermeture des abattoirs 2017