This year, the march of Melbourne will take place Saturday, June 16, 2018 - 12:00
Place and hour of appointement: Treasury Gardens at 12h00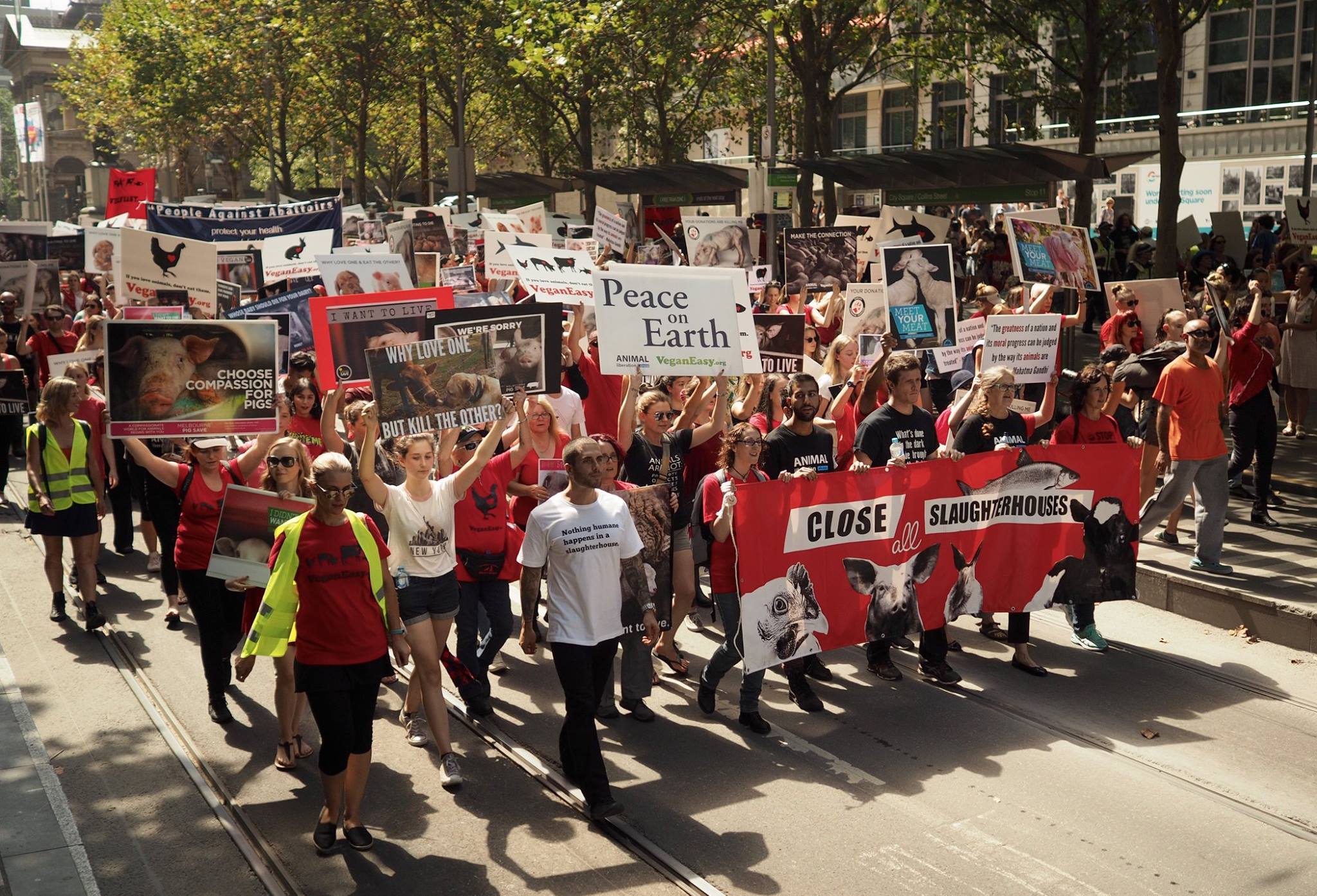 The future is a world without slaughterhouses.
There will be no more screams. There will be no more pain. No more blood on our hands. No more blood on our plates The time has come. The future is here!
Join us as we march along the streets of Melbourne to bring about the end of animal suffering. On Saturday 16 June, we want to achieve a critical mass to send a strong and clear message to the community, industry and government.
"Never doubt that a small group of thoughtful, committed citizens can change the world. Indeed, it's the only thing that ever has".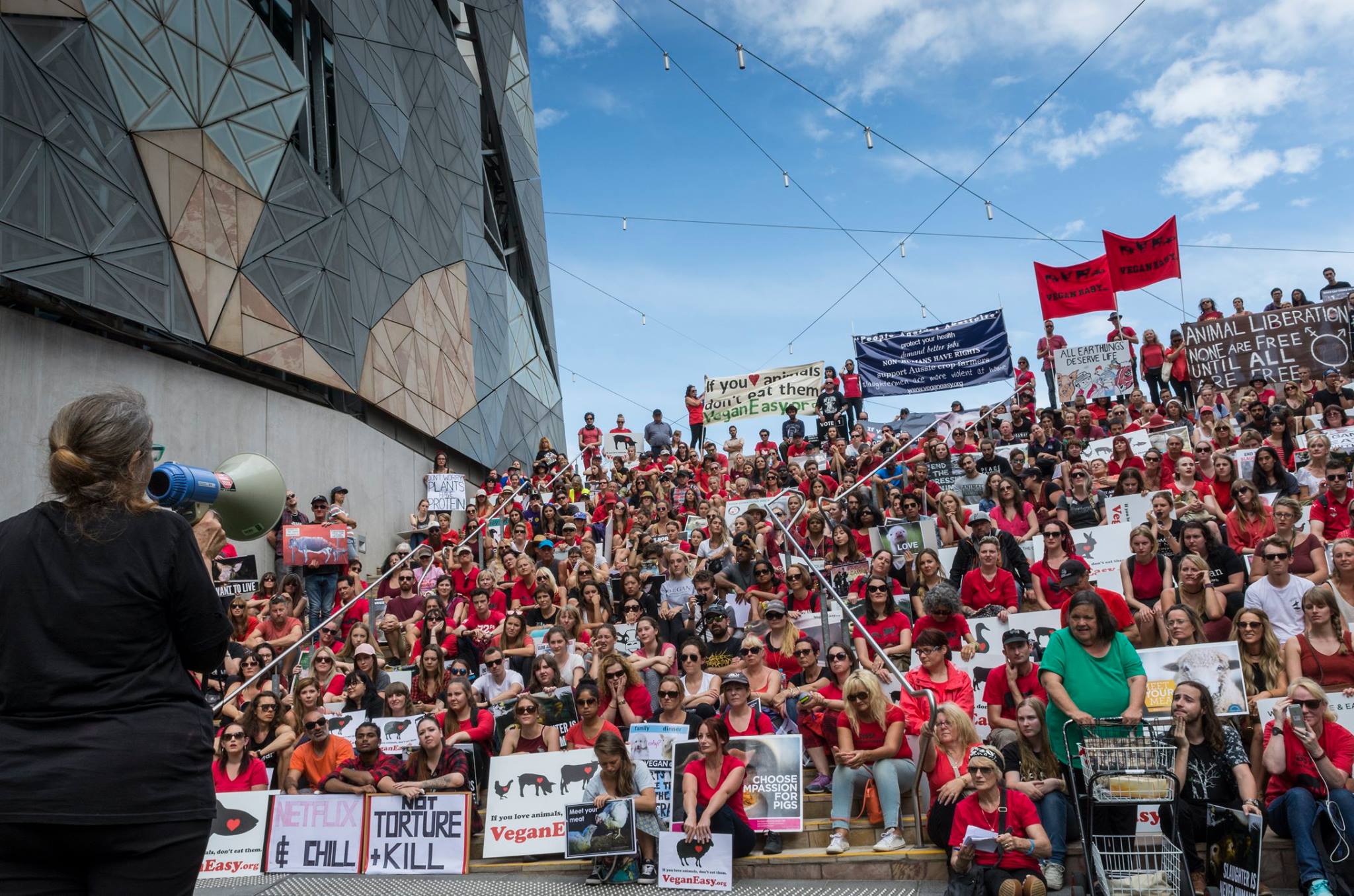 The march is organized by March to Close All Slaughterhouses Australia.
For more information contact us:
→ Previous editions: March to close down all slaughterhouses 2017