This year, the march of Sydney will take place Saturday, June 8, 2019 - 11:00
Place and hour of appointement: Sydney Central Business District (Centre d'affaires) at 11h00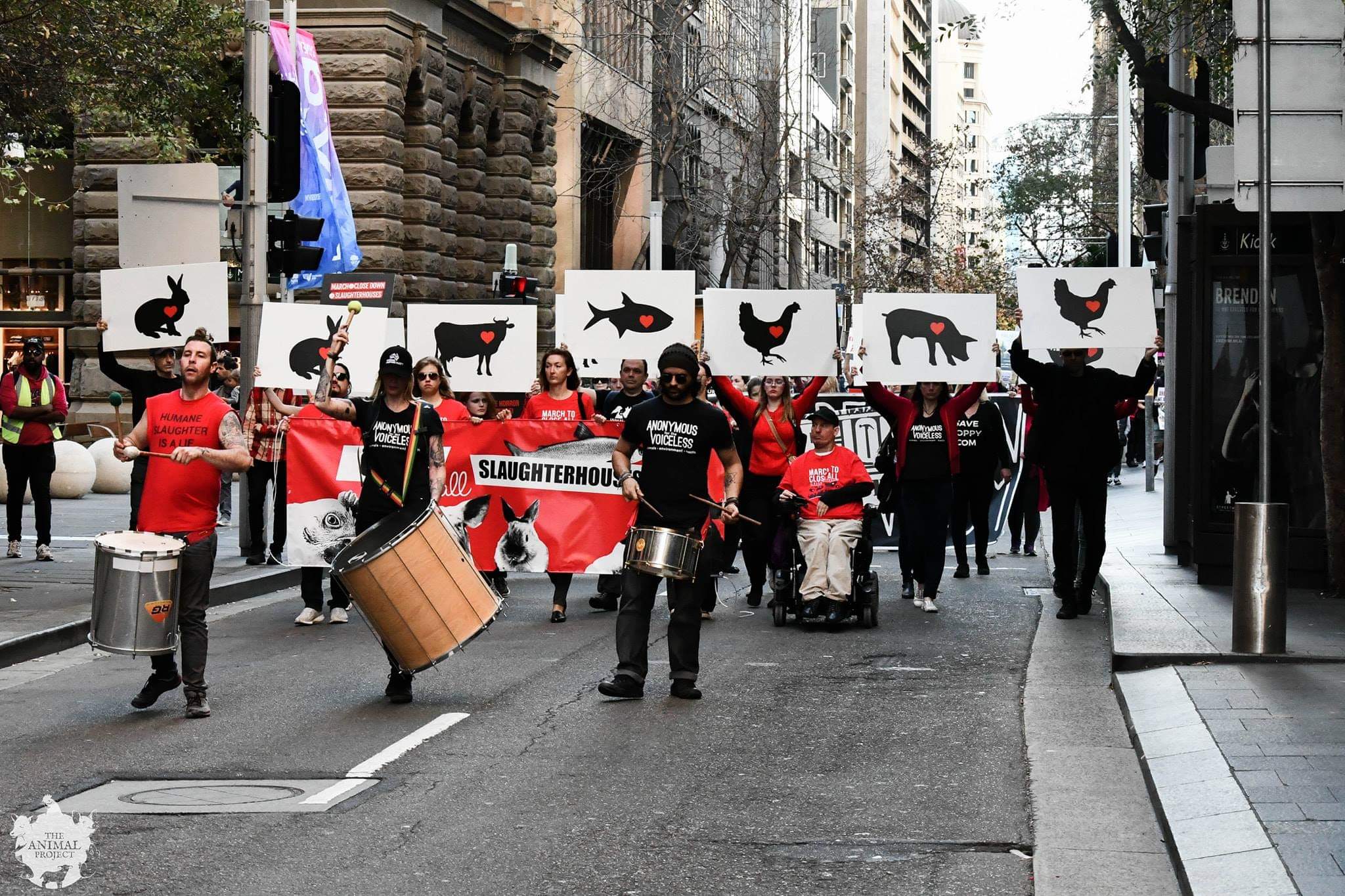 Join us as we march along the streets of Sydney to bring about the end of animal suffering.
On Saturday 8 June, we want to achieve a critical mass to send a strong and clear message to the community, industry and government.
Stay tuned (Facebook event) for further updates!
The march is organized by Legion DX Sydney.
For more information contact us:
→ Previous editions: Marche pour la fermeture des abattoirs 2018