This year, the march of Los Angeles will take place Saturday, June 8, 2019 - 11:00 to 14:00
Place and hour of appointement: TBA at 11h00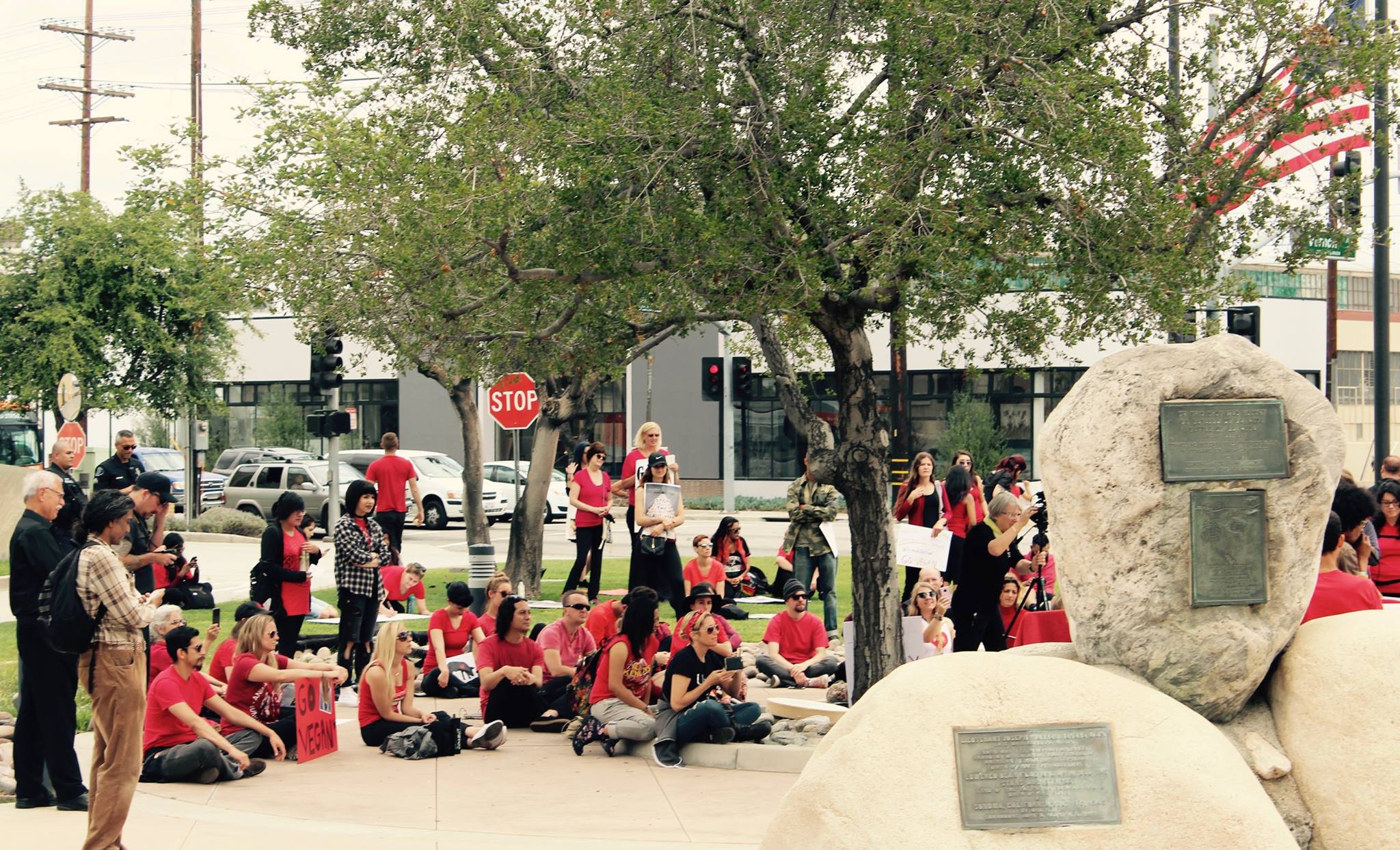 Get ready to march Southern California!
As a society, we have marched against sexism, racism, and homophobia. Now, we ask you to join us to march against another oppression: speciesism. Our fellow non-human earthlings desperately need us to act against their continuous pain and suffering at the hands of a meat-eating society. Meat consumption causes more suffering and death than any other human activity and is completely unnecessary.
***We invite different groups to march with us***
Please Bring:
Your Sign
-Go VEGAN
-ABOLISH SPECIESISM
-MEAT IS MURDER
-ANIMALS FEEL PAIN
-HUMANE MEAT IS A LIE
-ALL ANIMALS HAVE A RIGHT TO BE FREE
-ABOLISH ANIMAL SLAVERY
-EATING MEAT IS NOT GREEN
-The greatness of a nation and its moral progress can be judged by the way its animals are treated.'
-SAVE WATER - GO VEGAN
(write other suggestions below)
***WE NEED SIGNS IN ALL LANGUAGES - MANY IN SPANISH ****
LINK TO POSTERS: http://mtcas.org/045-Posters/
Dress: Comfortable walking shoes recommended and some people have asked if costumes are o.k. and of course! be creative!
- Water
-Megaphone
-Sunscreen
-Wear comfortable Attire - Please nothing derived from animals i.e. leather, wool, suede, fur etc.-
March Colors & T-shirts
Our march colors are red and black! We suggest that participants wear a red t-shirt and black bottoms for the event.
Signs
We will provide signs, banners and some flags for about 100 people. You are welcome to bring your own signs, but we ask that you respect the theme of the march. You can even print your own! Go to: http://mtcas.org/045-Posters
Pre-March Gathering
Please arrive between 11:00 am and 11:30 am. We are scheduled to start marching at 11:45 am sharp!
Safety & Volunteers
Look for our greeters and other volunteers on site should you need any information!
Like every year, we will have marshals assigned to ensure participants stay together and safe while walking. We will be walking on one side of the sidewalk. Please be mindful of your surroundings and the traffic while marching, and take care of each other!
The Route
The route is 1.6 miles long roundtrip. We expect the march to take about 1.25 hour to 1.5 hour depending on the turnout, traffic and walking speed of all participants. Bring water and wear comfortable shoes!
Memorial
At the end of the march, everyone will be invited to participate in the creation of a memorial to the trillion land and aquatic animals slaughtered for food each year. If you would like to contribute to the memorial, suggested items include notes, poems, flowers, photographs, or drawings. (Candles and incense are discouraged)
Other
Participants are strongly advised against bringing nonhuman companions. There will be chanting during the march which may cause stress to your companion.
The march is organized by MTCAS USA and Humanity for animals et Humanity for animals.
For more information contact us:
→ Previous editions: marche pour la fermeture des abattoirs 2018