This year, the march of Hanover will take place Saturday, May 25, 2019 - 12:00
Place and hour of appointement: Marktkirche at 12h00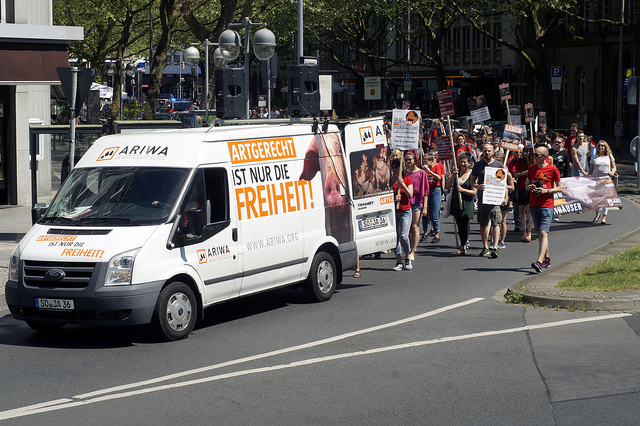 In 2019 a total of 10 German cities is going to host a march to close down all slaughterhouses. Hannover will participate for the third time.
Get yourself a red shirt (ideally: ariwa.org/shirts) and join us on the streets! Special event: There will be several stalls with a variety of information and vegan products at the Marktkirche.
The march is organized by Animal Rights Watch (ARIWA).
For more information contact us:
→ Previous editions: march to close down all slaughterhouses 2018