This year, the march of Bielefeld will take place Saturday, June 30, 2018 - 14:00 to 17:00
Place and hour of appointement: Hauptbahnhof at 14h00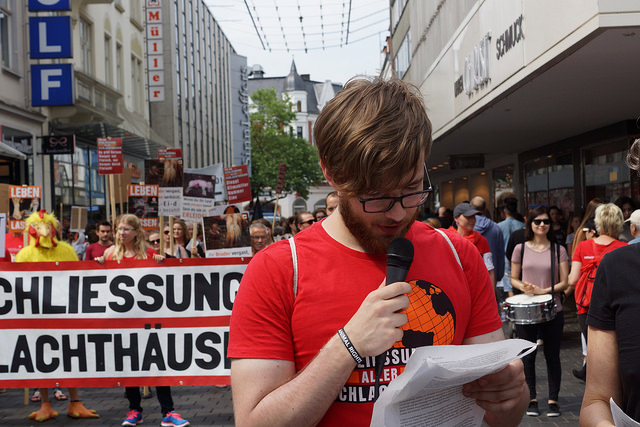 The march for the closing of all slaughterhouses is held in Bielefeld for the third time.
Join us and let us show to the world that the time has come to end the killing. Our message will be heard clearly and will be explained to the public througout the demonstration. Join us and experience the strength of a movement that is fighting for change all around the world.
Purchase a T-Shirt to show your support if you like: https://www.rootsofcompassion.org/de/animal-rights-watch/kleidung
In Bielefeld, in addition to the march, there will be a conference for the closing of all slaughterhouses on the following day, July 1st.
The march is organized by Animal Rights Watch (ARIWA).
For more information contact us:
→ Previous editions: March to close down all slaughterhouses 2017