This year, the march of Dortmund will take place Saturday, July 18, 2020 - 12:00
Place and hour of appointement: Reinoldikirche at 12h00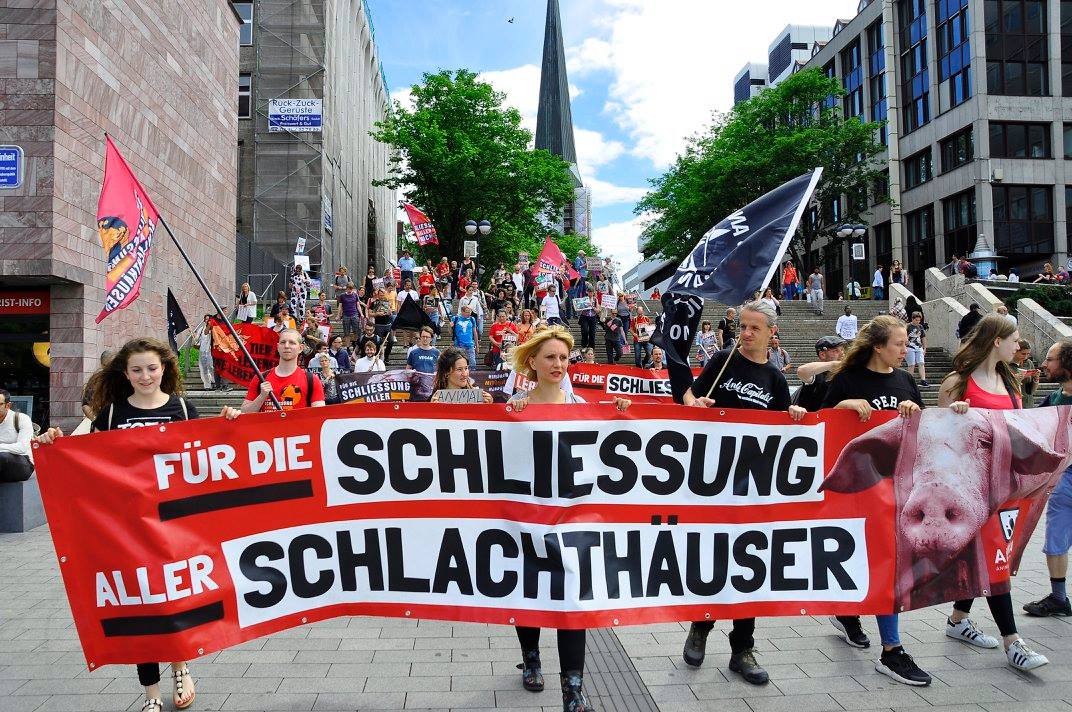 For the second time the Ruhr march to close down all slaughterhouses will be held in Dortmund.
Mobilise your friends, get your red shirt (optional, ariwa.org/shirts.html) and join us on the streets when we demand the end of the violence against animals and the realization of animal rights.
For the lastest news, please take a look at schlachthaeuser-schliessen.de.
The march is organized by Animal Rights Watch (ARIWA).
For more information contact us: