This year, the march of Québec will take place Saturday, June 22, 2019 - 13:00 to 16:00
Place and hour of appointement: Parc Lucien-Borne at 13h00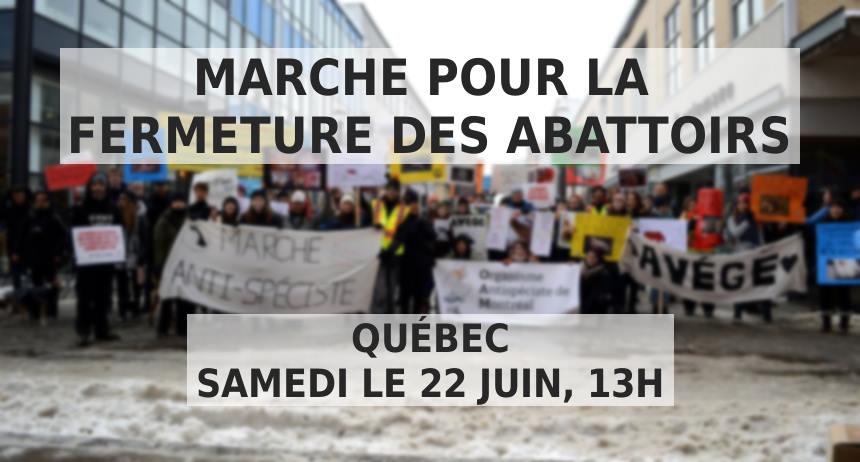 Quebec City will hold, as a great number of other cities throughout the world, a march to close all slaughterhouses and for animal rights.
Join many activists in this pacific manifestation where we will oppose all forms of animal exploitation.
The constant oppression our specie forces on others is a shame. Together, let's popularise the idea that specism can be abolished. Let's present a better lifestyle. Let's be part of the change.
See you on juin 22 ♥
The march is organized by AVÉGÉ - Association végane de l'Université Laval .
For more information contact us: