This year, the march of Hobart will take place Saturday, March 11, 2017 - 11:30
Place and hour of appointement: St Davids Park, near the corner of Davey Streets and Sandy Bay Road, Hobart at 11h30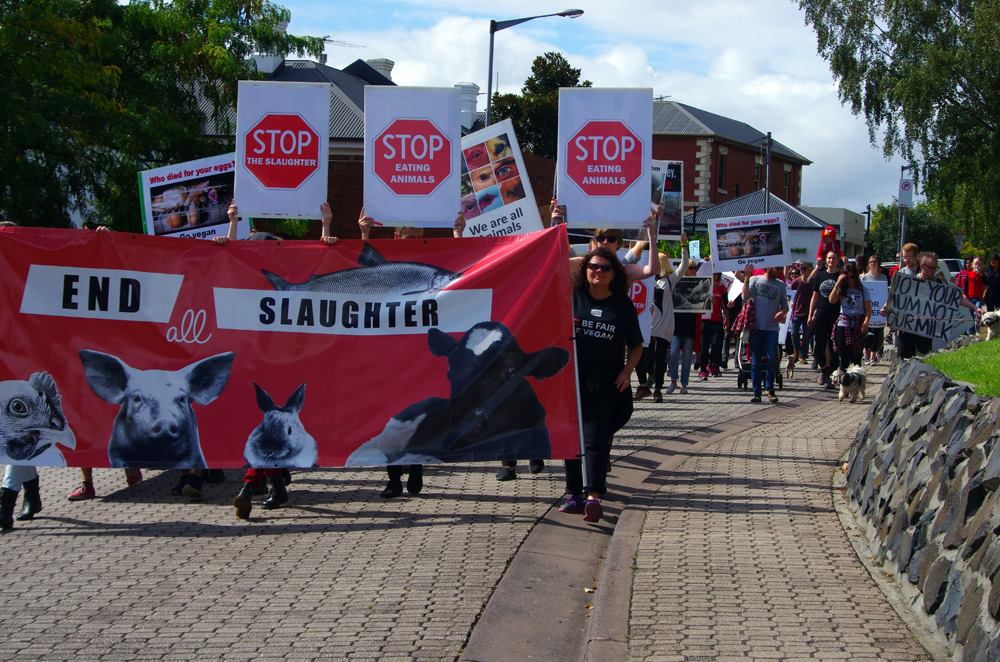 We will rendevous at the Hobart Regatta Grounds. Our end point is Parliament Gardens where there will be a vegan BBQ, and the Thousand Eyes video showing, and an Animals Tasmania information stall.
For consistency, people attending are asked to wear red T-shirts, or black if you don't have red.
Although the official event title is March to Close All Slaughterhouses, the associated event material calls for meat & dairy abolition, and farming, fishing and hunting of animals to be abolished.
The march is organized by Animal Tasmania.
For more information contact us: