It's time to claim loud and clear the abolition of slavery of all the animals, the abolition of the practices which cause them the biggest wrongs: their breeding, their fishing and their slaughter.
Every year in the world, 60 billion land animals and more than 1000 billion aquatic animals are killed without necessity, which means that 164 million land animals and more than 2,74 billion aquatic animals are killed every day.
In 2015, this March will take place on June 13th in Paris, Berlin, London, Istanbul, Sydney, Brussels, Toulouse, Cassel, Toronto, Los Angeles and others cities. To be continued.
[Click the CC button to turn on english captions.]
Trailer 2015 - March To Close All Slaughterhouses #stopabattoirs from Elodie Ventura on Vimeo.
Last year, the march took place on June 7 in Toulouse and on June 14 2014 in Paris, Toronto, Montreal and Kassel, on June 21th in New York City, on July 12 in Bern. It took place on 15 June 2013 in Paris, Toulouse, Toronto, Istanbul, London, Sao Paulo and Rio de Janeiro.
Paris, 2014
Sydney, 2014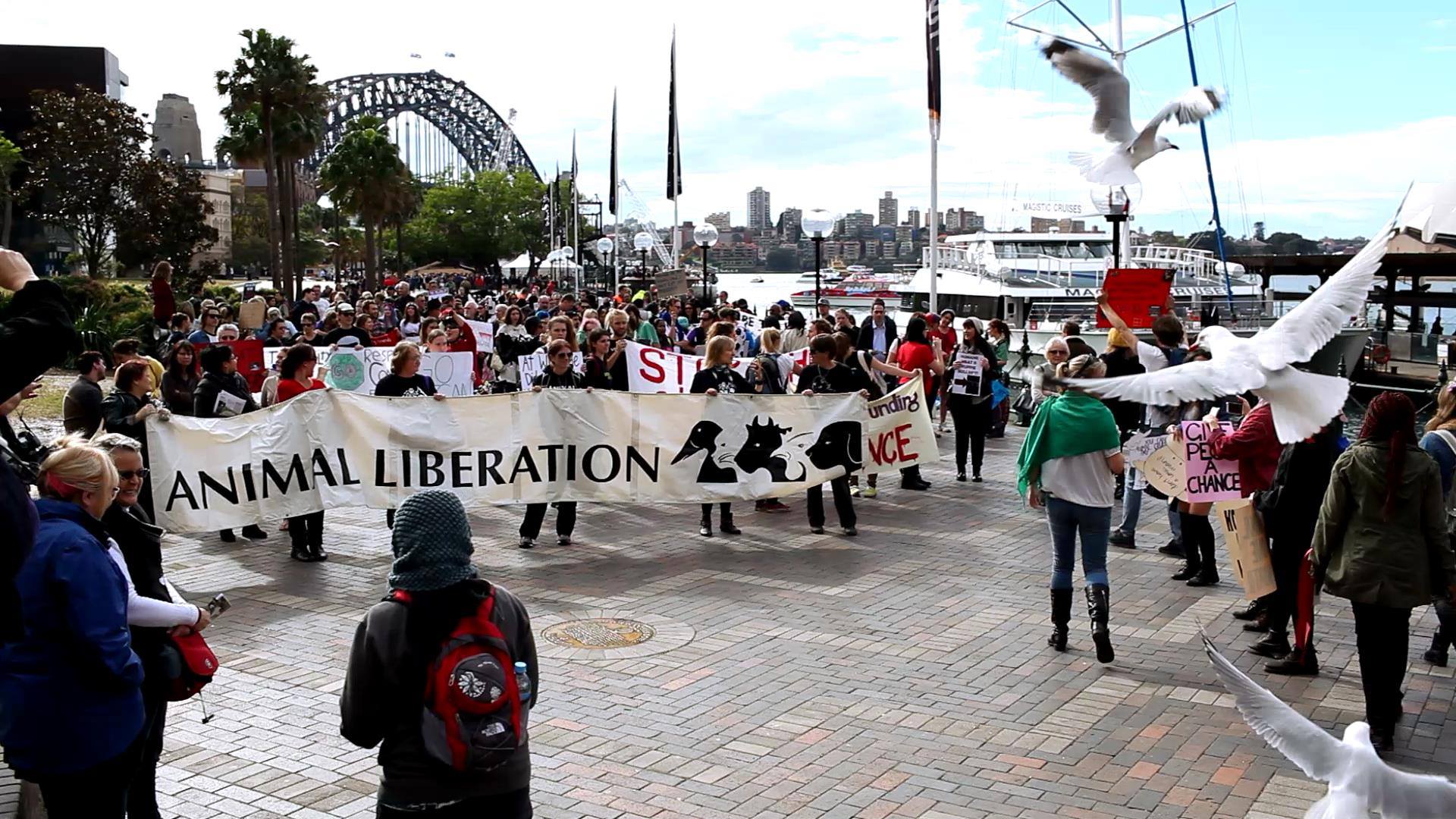 Berne, 2014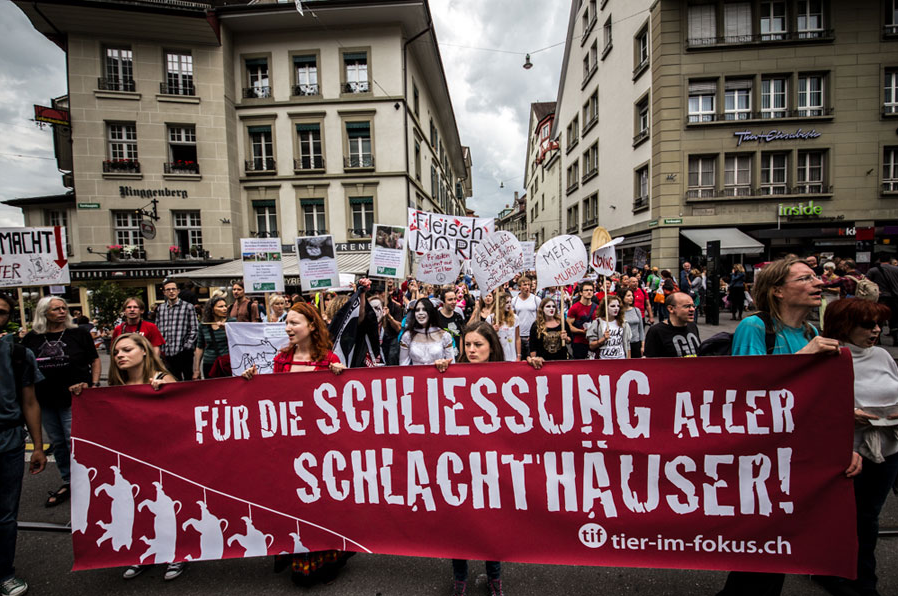 London, 2014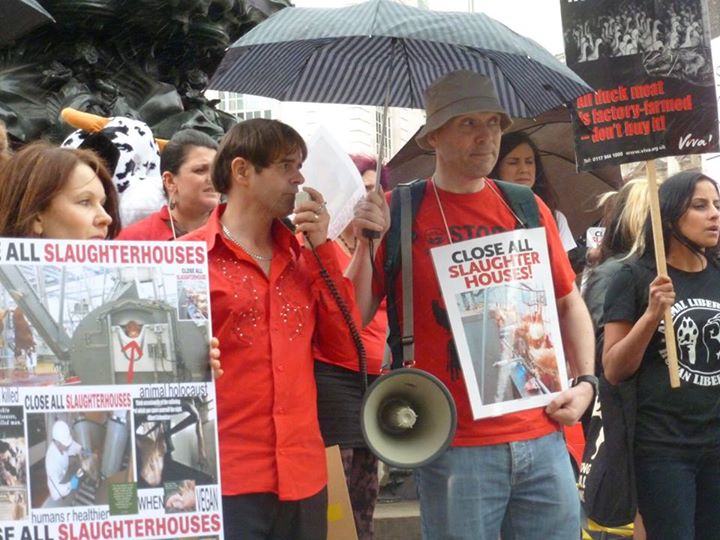 Istanbul, 2014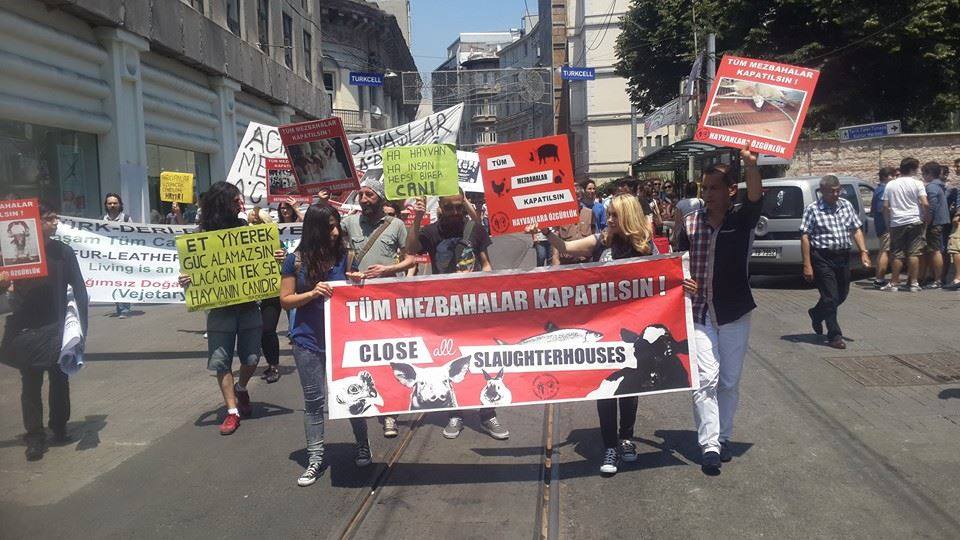 Toulouse, 2013
Photos et compte-rendu du Mouvement pour la Cause Animale
Photos and videos from "Animal Libre"
Facebook event - Toulouse
Toronto, 2013
Dedicated Toronto's website
Facebook event - Toronto
Rio de Janeiro, 2013
Sao Paulo, 2013
Facebook event - Sao Paulo